Adminisration
Experts
Marketing
Technical
Mr. Prakash Raja (Executive Technical Expert)
Video Analyst
Cricket Association of Bengal Ranji team & NCA
Technological Expert
He has expertise in operating various softwares like motion analysis Software Silicon Coach, match analysis software Analyzer, Score mate and Twenty-Twenty. He was associated with Cricket Association of Bengal Ranji team & NCA for last three years as a video analyst.
---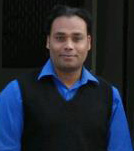 Dr. Suhel Raza
Assistant Professor
Dept of Physical Education
P.P.N College, Kanpur U.P India
PhD, M.Phil, He is an assistant professor in the Physical Education Department. Received his Professional Education from LNUPE Gwalior in 2005 and his Doctoral work progress in the field of Biomechanics from the same University. He currently teaches physical education courses and graduate courses in the P.P.N College Kanpur. He has also developed an inquiry based Biomechanical program that focus on pedagogical issues and technical aspects of different games and sports. He held a position of video analyst in various sports academies for the improvement of techniques and skills of players
---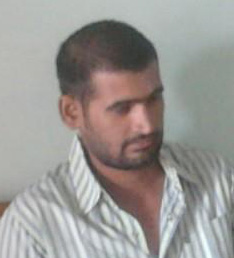 Mr. Upendra Pandey
Assistant Professor
Dept. of Physical Education
C.S.J.M. University Kanpur U.P. India
M.Phil, M.P.E. Specialized in Sports Biomechanics during his M.Phil course and his Doctoral work is under progress in the field of Basketball skills and techniques. Currently he is teaching in teacher training courses for physical education and sports at graduation and post graduation level. Apart from all these he is given his services as a basketball coach of state team in National Games.
---
1. We require Trainees for marketing & promotion of our services, handsome stipend will be paid to selected candidates, Interested candidates can contact us.
1. Biomechanical analysis of takeoff technique in fos bury flop style in high jump.
2. Biomecanical analysis of fundamental skills of basketball.
3. Sports Bio-Mechanics working with cricket gurukul and carpotaral sports.